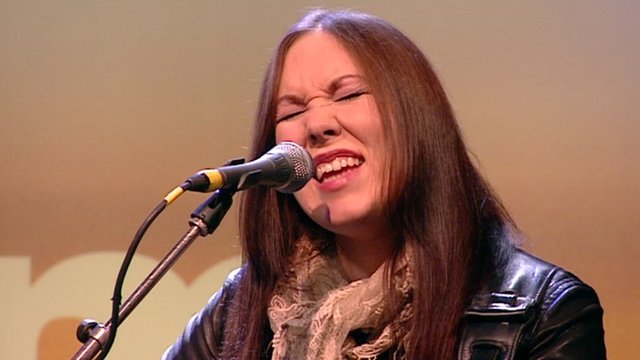 30th January 2012
Don't miss out on the chance to hear Thea Gilmore sing tracks from Don't Stop Singing live in London this Saturday.
Like all the best tribute projects, English singer-songwriter Thea Gilmore's new recording of previously un-scored compositions by the late Sandy Denny, Don't Stop Singing, not only revisits but builds upon a monumental legacy, illuminating both artists afresh. Gilmore grew up with Denny's songs from early childhood, later developing a vocal and lyrical style that's often been likened to her predecessor and heroine, and won steadily mounting renown over the course of 10 previous albums. Flanked here by her full band plus string section, Gilmore has crafted adaptations and settings from Denny's unfinished writings with such intuitive sensitivity that the Guardian unequivocally declared them equal to "what Denny herself might have composed."
Go to the EFDSS website to book tickets.