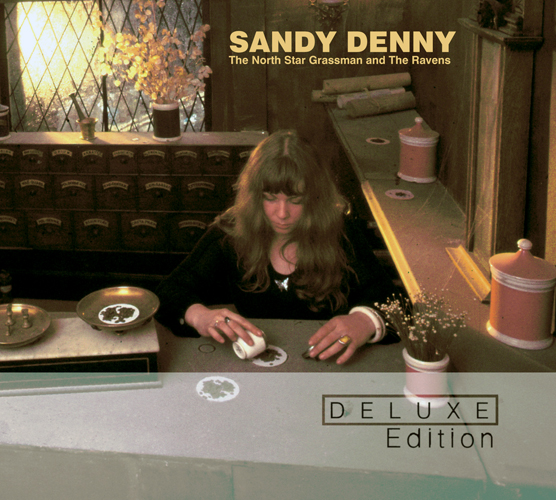 28th April 2011
Great news! Island are finally making Sandy's solo albums available as Deluxe Editions. The first one; The North Star Grassman and the Ravens, will be available in shops from 13th June.
This 2cd version features the original studio album, now digitally remastered, plus bonus tracks including BBC recordings, 5 rare demos (previously only available on the recent box set) and one unreleased recording: an instrumental version of Lord Bateman found during the recent search of the archives. The edition can be pre-ordered at play.com here
The artwork also features some great new photos and an extensive essay by Patrick Humphries.