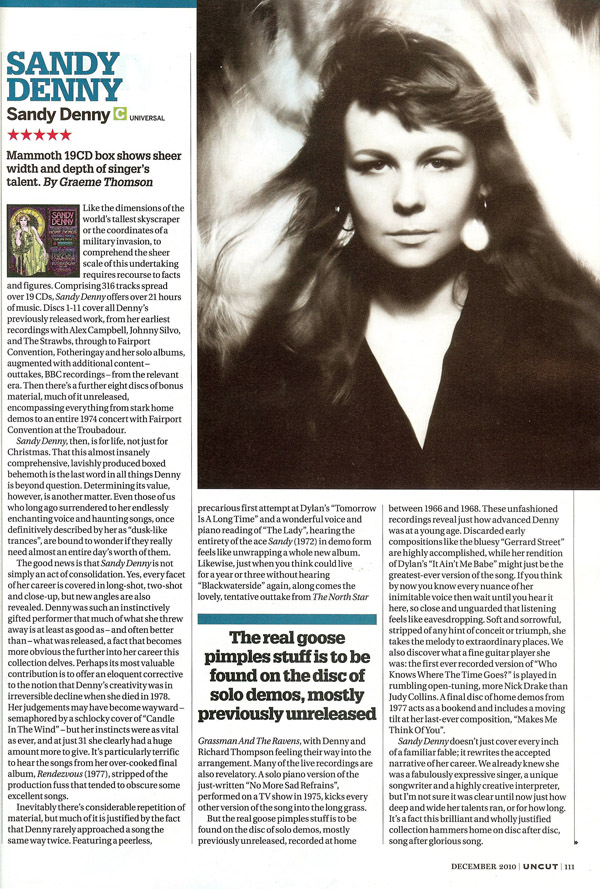 29th November 2010
The boxset has been released to unanimously good reviews; check out what Uncut, Word, Shindig and Record Collector had to say about it here:
Uncut 5 stars
I'm not sure it was clear till now just how wide and deep her talents ran (on this) brilliant and wholly justified collection, disc after disc, song after glorious song.
The Word
It's a beautiful object and a fine tribute to a unique artist. Perfect.
Shindig 5 stars
…Includes a surprising number of hitherto unheard diamonds… superlative.
Record Collector 5 stars
The vibrancy and soul of these 19 discs will live forever… immensely strong and vulnerable… this is a fitting way to remember her.